For Over 25 Years Our Family Has Been Servicing The Entire Philadelphia Area!

America's Best Roof is a local, family owned full service Roofing Company that is experienced with all types of roofs, both commercial & residential. We offer a variety of roofing services to ensure that you receive quality craftsmanship and service no matter what your needs. Whether you need a roof patch or new shingles, you can rely on America's Best Roofing Co. because "We've Got You Covered".
Some of Our Services & Products

America's Best Roofing is an expert in all kinds of roofing services. Our services include the construction of flat, metal, slate, rubber, and shingle roofs.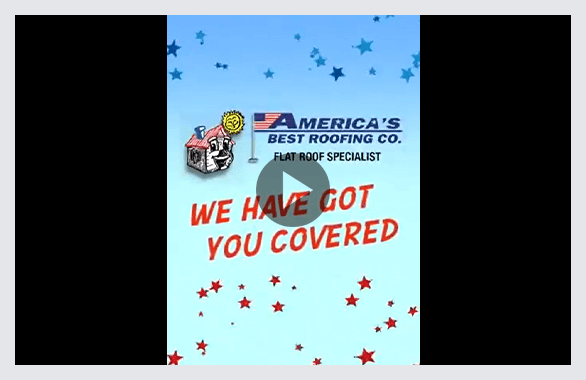 Check Out Our Video Promo

America's Best Roofing is offering special discounts on various services. Get a free estimate today and sign up for a service at really affordable prices.

What our clients say
Busy week here with all the rain and noticed my downspout wasn't flowing correctly. Sent a message to David and had a quote in less than an hour. David was responsive and had me up and running before the next storm. I wouldn't hesitate to hire in the future.
gutter cleaning

What our clients say
Could not recommend this company more. We spent three weeks trying to get a company that had already come out to send us the quote before I gave up and called David. No answer which had me concerned but I left a message. He called me back the same day and was out to see the work needed the VERY NEXT DAY. It had taken three weeks just to get the first company out. Responsiveness was amazing. After doing the assessment, David called me the next day to let me know pricing and that they would need a week or so before they could come out. Considering we had already waited 6 weeks on another company that never procured a quote, we gave it a shot! His guys showed up 3 minutes BEFORE the stated time and got to work right away. In about 2 hours all the gutters were firmly re-attached to the house and all the exposed wood is now covered and protected from our next rainstorm. They also cleaned out the gutters while they were here. And we have a guarantee on the porch leak for the next year to ensure the problem is properly fixed. Couldn't be happier that we gave America's Best Roofing Company a call.
gutter cleaning

What our clients say
After not being able to no longer use my old roofer due to undependability, I contacted Dave and as soon as there was a good break in the weather, His crew came right out as soon as a good day came up. Found other issues after removing the shingles and repaired the damaged woos underneath and redid all the flashing. 2 major downpours and no more water in my front window or basement. I already had them clean out a gutter and now gonna have them look at my sisters roof for replacement. Best thing is knowing I have a go to roofing company again.
roofing,roof cleaning