Let Our Family Help With All Of Your Roofing Needs!
Serving all of Montgomery, Bucks, Chester, Delaware, and Philadelphia counties, America's Best Roofing offers the services you need to install, repair, or maintain your roof and gutters.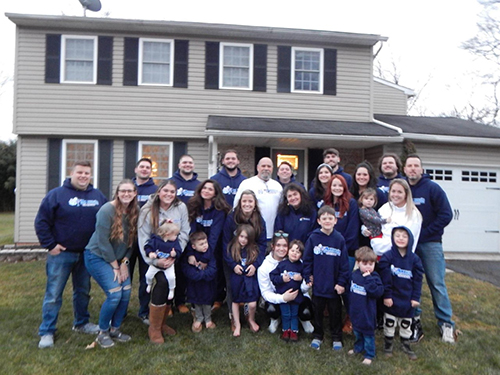 Our construction experts install all types of new roofs, including flat, rubber, shingle, slate, and metal. The type of roof that best fits your home or business depends on several factors, including the size and purpose of the building, the age of the building, heating and cooling needs, and the project budget to name only a few. America's Best Roofing will install the new roof you need to keep your home or business looking and performing its best. Modern roofing materials can save you money on energy costs, as well as prevent leaks and update the overall look. Get started today by contacting us for an estimate.
Americas Best Roofing offers roofing repairs for home and business owners. From simple to complex, we repair roof coating and flashing, perform roof tune-ups, and paint metal roofs. Roof tune-ups fix a variety of problems in one visit, such as flashing or chimney leaks, any type of damage, lost shingles, and overall repairs for home inspections. Whether you need one or a few of these repairs, our roofing experts will offer you an estimate for the job and get whatever you need fixed repaired right away.
Our professional roofing company offers all types of maintenance services. These include roof inspections and roof certifications. We also provide 24/7 emergency service for problems that can't wait and always have a diverse inventory of roofing supplies available.
Selling your home? We can take care of the roofing inspection for you, informing you of recommendations we see to help you get the best price for your home.
We can also remove snow and ice from your roof and gutters. We can also install heater wires to help keep the gutters clear.
America's Best Roofing also offers other services, including roof sealant application. We also install and repair siding of all types. It's important to clean your gutters twice a year and keep your gutter hangers in good shape-- let our expert team do that for you. We also offer all of our services for newly constructed buildings, working with other contractors to complete the project.
America's Best Roofing offers free estimates for every job, minor or major. We'll let you know the cost and timeframe for completing the job and work with you to schedule a convenient time for installation and repair. Contact us to get started.